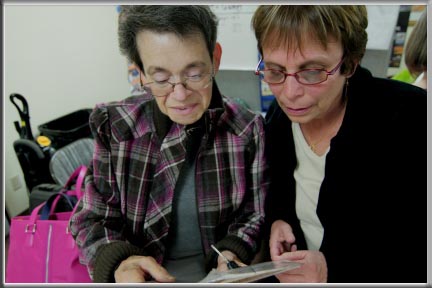 Learn Bridge
American Contract Bridge League offers two free Bridge programs:
Learn to Play Bridge I - for beginners and newer players

Learn to Play Bridge II - beyond the basics, improve bidding and playing skills.
These programs are available at American Contract Bridge League
Here are other useful Bridge instructional websites:

This websites offers a comprehensive Bridge encyclopedia including bidding/conventions and play, complete Laws, book reviews, free newsletters for new and emerging players, and audio interviews with professionals and more

Complete listing of Bridge Laws
Find out the latest on what's happening in Bridge

When you can't play face-to-face bridge at one of our clubs, check out BBO's free online lessons (download free software), login and go to Other Bridge Activities and then visit the following areas:
Bridge Library, Double Dummy, Bridge Master 2000, and Learn to Play Bridge

This international non-profit organization is dedicated to fostering bridge education on the internet and attracting new bridge players. Check out their Bridge School articles and interactive quizzes as well as more advanced articles in their archives.

Get expert advice from Jerry Helms on a variety of topics from the popular "Ask Jerry" columns appearing in The Bridge Bulletin and Play Bridge magazines.

Phillip Alder has an excellent websites, especially for teachers. The bridge columns icon links to two years' worth of Alder's newspaper columns - bridge columns that are geared toward the average player, not the expert. You're sure to find some great lesson deals to add to your collection.

A large selection of articles, bridge problems, quizzes, lesson deals and tips are located on this websites

Some hands for bridge players, plus information on Mini Bridge series, school lesson plans and materials

Excellent article for students of varying abilities.

A host of bridge articles written by Larry. Look for the newsletter archives and bid'em ups.


Share information on an interactive websites with daily hands for various levels of bridge players.

This site provides links to various bridge columnists worldwide as well as other bridge links.

Ray and Linda Lee's new websites has some teacher resources, articles on teaching bridge, a teacher forum and links to other bridge sites.


The ACBL websites provides a great deal of information for bridge teachers including accredited teacher newsletters, talks form celebrity speakers at tournaments, a Handbook for Bridge Teachers, and information on continuing education and accreditation programs.
Find a Bridge teacher near you
ABTA Links for Bridge Teachers
Lots of Links to Bridge Websites
Newcomer Information
.